Illuminating the Essence of Design Systems
With Le-Gardien expertly crafted solutions, unlock the true essence of design systems, where seamless integration, harmonious aesthetics, and exceptional functionality converge.
The Magic Screen Glass is a special laminated glass, which is made of Polymer Dispersed Liquid Crystals (PLDC) sandwiched between 2 pieces of glass,





Intelligent Blinds System
The Intelligent Blinds System provides user privacy while needing zero maintenance. The blinds are insulated inside the unit and are controlled by a magnetic lever. This eliminates the often recurring problem of damaged blinds from human contact and offers an overall pleasing aesthetic look.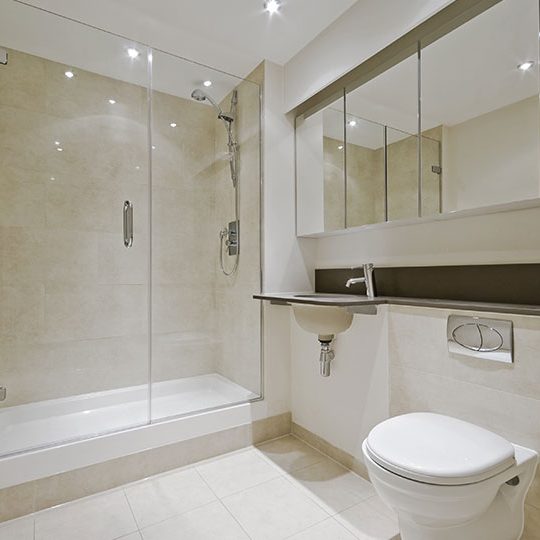 Showerscreen / Balustrade System
The Shower Screens aren't simply a partition to prevent water spilling on your bathroom floor – they are also a style statement. A classy shower screen not only provides you with a dry bathroom floor but also can make your bathroom look more elegant and beautiful.



The Anti-Slip Staircase System is made to offer safety to the users. The glass has silkscreen applied to it, making it durable and moisture-resistant compared to colour-printed glass. The glass is tempered and frosted to increase its strength and the privacy it provides.


Bullet Blast Resistance Glass
The Bullet/ Blast Resistant Glass aims to protect users from any harm by acting as an effective barrier. It is made out of a lamination of polycarbonate and glass that absorbs the bullet/blast energy and prevents it from penetrating the second layer.